Rescuing Swans
We are a small, but hard working and dedicated team here at Swan Lifeline.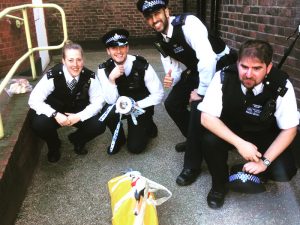 The team, with the help of volunteers, take the calls about swan injuries, offer advice and carry out the rescues.
These calls mainly come from concerned members of the public who observe their "local swans" on a daily basis and are very aware of problems and changes in behaviour.
We also work with The RSPCA, Thames Valley Police, Metropolitan Police, Network Rail and other wildlife organisations whose inspectors will call us to help with swan rescues throughout the South East.
We have links with The Rangers who work in country parks throughout the area and who will call us for advice or rescues.
We receive many calls from members of the public that are related to other wildlife and we are happy to give advice and pass on details of suitable organisations who can help.
Click here for more information on how to spot an injury.
We have fully equipped liveried vehicles, liveried boats and kayaks.
Our staff and volunteers will in all circumstances be able to identify themselves as working for Swan Lifeline and will be wearing our uniform. If, on the rare occasion they are not in uniform they will be able to confirm their identity.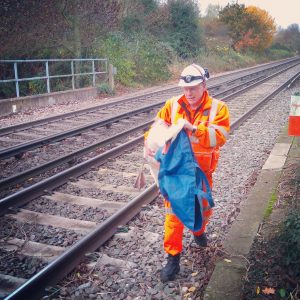 In general, we receive over 700 emergency calls per year. We work within a 50 mile radius of our site.
We offer an advice service to anyone who is concerned about a swan and have helped with swans from as far afield as Europe and the USA.
Once we take into account the distance travelled to the swan, on average each rescue costs us between £35 and £50.
Below are a some examples of injuries to swans:
Broken wings (often caused by territorial disputes)
Territorial Dispute, which can lead to a broken wing
Crash Landing
Fishing Tackle
Gun shot and Fishing hook
Oiled Swans
Botulism
Fox Attack
Abandoned