Corporate Work Parties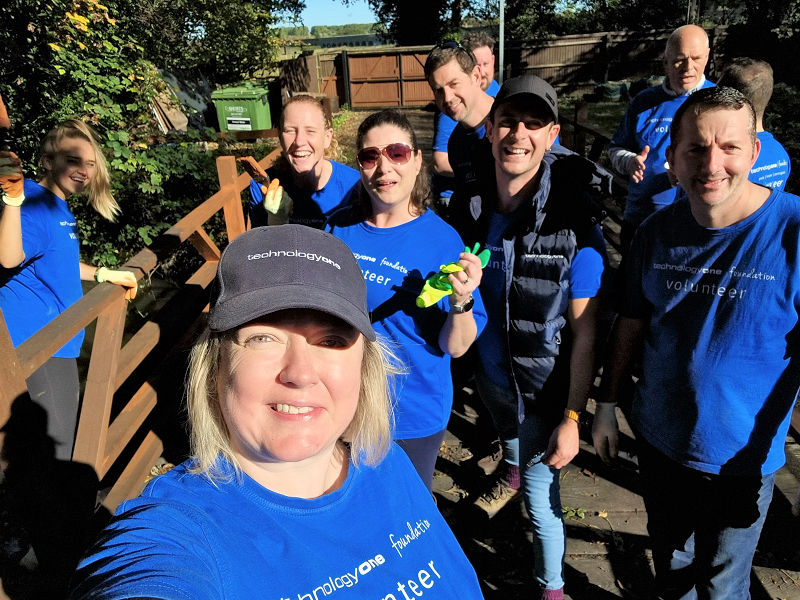 See also: Corporate Sponsorship
We very much welcome work parties from businesses and interested community groups in and around the local area.
The input from these groups is invaluable to us. Those taking part have the opportunity to step away from an indoor office environment and work with their colleagues in a totally different capacity, providing an excellent opportunity for team building and bonding.
The work parties assist us with gardening, pruning, weeding, painting, digging, cutting trees and clearing land. In the past, groups have built fences and even re-roofed our sheds.
We can provide tools, refreshments, facilities, paintbrushes and paint! Our Manager will liaise with you with a list of jobs before the event so that everyone knows what to expect and wear before the day.
We have welcomed work parties from:
The Worshipful Company of Vintners
The Oracle Corporation
Mars
Centrica plc
Network Rail
The Slough Business Community Team
The Rotary Club
Iris Software
Lonza
Manhattan Associates
The Princes Trust
If your company or group would be interested in coming to us for the day, we would love to hear from you. Please contact us at: enquiries@swanlifeline.uk
We adhere to strict Government rules and guidelines in relation to COVID-19 so please contact us to check the current situation in case the rules and guidelines have changed.