14-Jan-2023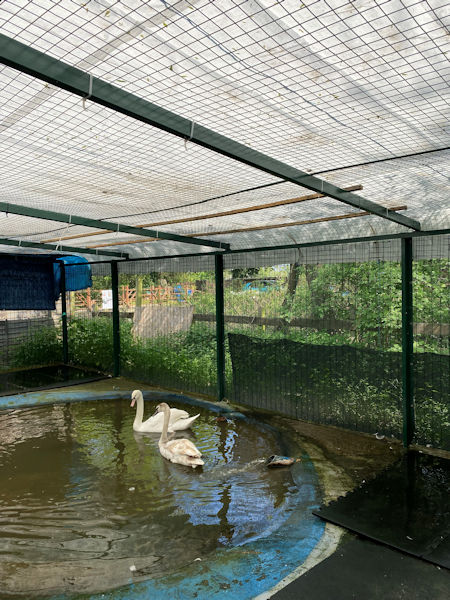 The team at Swan Lifeline have just completed roof cover for Pens 6 and 7.
Why is this so important?
Avian Flu can be spread by droppings of infected wild birds or animals such as squirrels, so having rehabilitation pens open to the elements increases the risk of exposure to Avian Flu. Covered pens means we can continue to care for and rehabilitate birds during Avian Flu season, plus the covers are removable and can be replaced each year.
Swan Lifeline works to strict bio-hazard rules including a quarantine area to ensure staff, volunteers and birds are safe.
This project was funded by the sales of the 2023 Swan Lifeline Calendar, with beautiful swan photos taken by Gary Saunders.