20-Feb-2023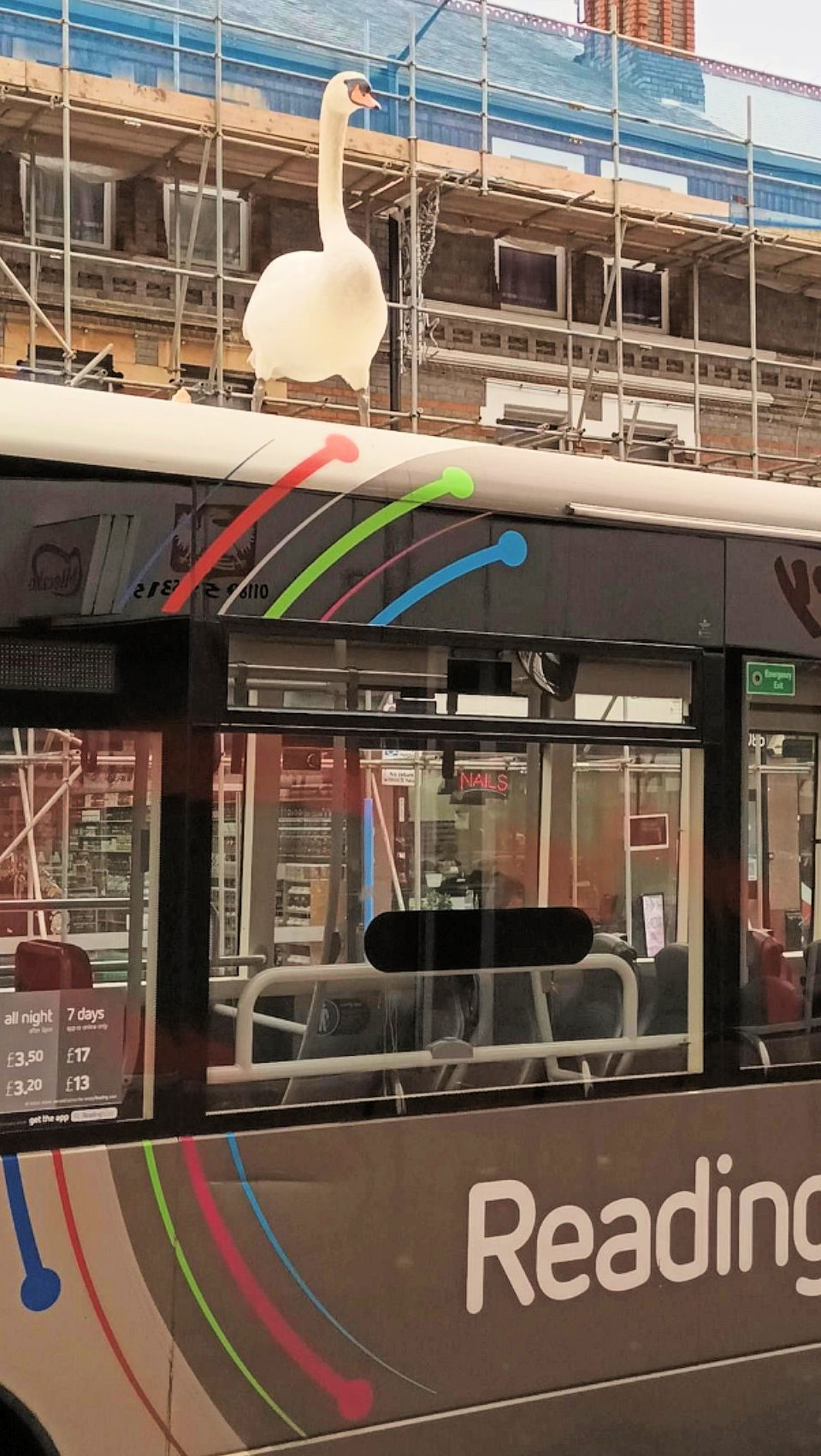 Rooftop drama for Sam the Swan (below) when he landed on an industrial roof and didn't have the space to be able to take off again.
Swans need nearly 90 feet (27m) to take off and the same again in clearance to reach a safe height.
Our team was called to Wokingham and ably assisted by the local Fire Brigade to coax him off the roof. Sam spent some time in our rehabilitation facilities before being passed fit for release.
And then there was the chap who decided the top of a bus heading for Reading was a good place to land after he flew into some overhead cables (right).
By the time our team arrived he had made his way down to ground level so the team checked him over and took him back to our treatment HQ for observation. He's now famous, with stories about him in all the local press and on the BBC!
He was released a few days later back to the river - and none the worse for trying to catch a bus (without a ticket)!
Well done to our amazing team for tackling some challenging rescues and thank you to Wokingham Fire Brigade and Reading Buses for your help.
You can read the BBC story here.